Oral Appliance Therapy – Topeka, KS
Personalized Sleep Appliances That Go the Extra Mile
Most patients who are diagnosed with sleep apnea are prescribed a CPAP machine for nightly use. While effective in minimizing symptoms, studies have discovered that regularly sleeping with a CPAP is so unpleasant that nearly half of all patients stop using it entirely after the first year! If you struggle with mild to moderate Obstructive Sleep Apnea (OSA)or snoring, there's another option: oral appliance therapy from our Topeka, KS sleep apnea specialist.
At Sleep Solutions by Michel Dental, Dr. Michel enjoys helping patients discover another way to rest without interruptions. His custom appliances are very comfortable, simple to use, conveniently portable, and have been proven to noticeably improve the quality of sleep over time.
Why Choose Sleep Solutions by Michel Dental for Oral Appliance Therapy?
Non-Obstructive Sleep Apnea/Snoring Therapy
Medical Insurance & Medicare Accepted
Customized Oral Appliances for Sleep Apnea & Snoring
How Does Oral Appliance Therapy Work?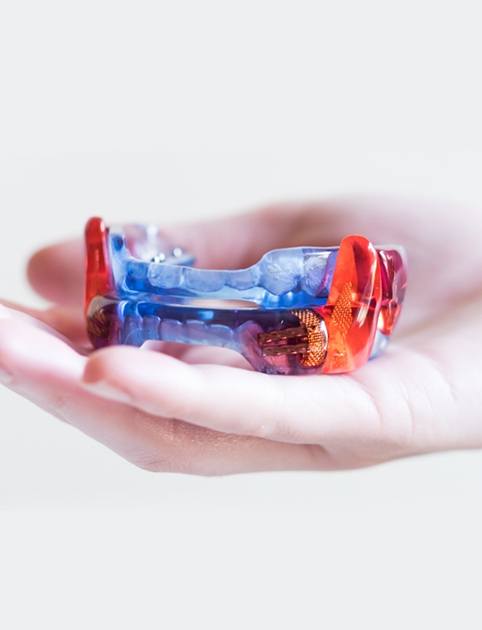 Once you've received a diagnosis of OSA, you can start the process of trying out an oral appliance from Dr. Michel. Oral appliances help open up your airway by moving the lower jaw forward while you sleep. By slightly repositioning your lower jaw, more air is allowed through your airway. This type of treatment is effective when treating mild to moderate cases of sleep apnea while also eliminating chronic snoring.
Dr. Michel has invested in sophisticated, state-of-the-art equipment to accurately measure airflow while wearing your custom oral appliance so adjustments can be made to achieve the maximum airflow for you. The device features a small screw to adjust the lower piece from the upper piece to adjust the position of your jaw. It has a maximum adjustment of 5mm to find the perfect position to ensure your airway stays open. Dr. Michel will always make sure your oral appliance is functioning as efficiently as possible.
Carefully crafted oral appliances provide a greater compliance rate of improving comfort. It also allows the device to be personalized to move the lower jaw into the ideal position for greater effectiveness.
The Benefits of Oral Appliance Therapy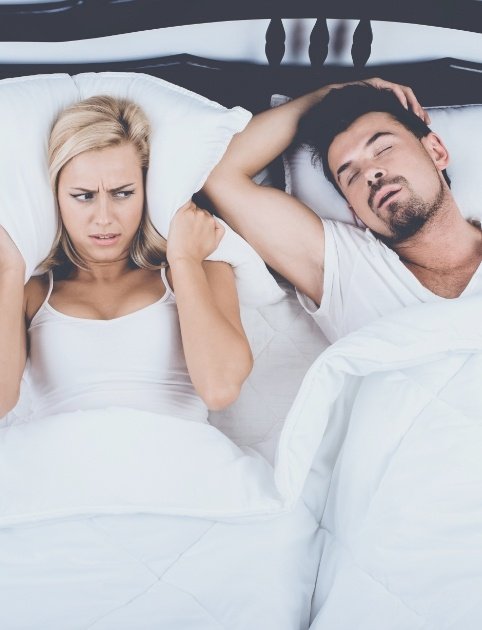 Improved Comfort: Each oral appliance is made with the patient's specific smile and oral structure in mind for a pleasant fit. When compared to the regular use of a CPAP, an overwhelming number of patients find this approach far more comfortable.
No Noise: One of the biggest complaints against the CPAP is that it makes too much disruptive noise. On the other hand, our oral appliances are completely silent, which means that not only is your sleep left safely intact, but your spouse can continue resting without interruption as well.
Simple to Use: With oral appliance therapy, there's no bulky machine to plug in, no tubes to clean, and no facial straps to grapple with. You can simply click the device into place over your teeth – that's it!
Easy to Travel With: Because of its size and the different components involved, most sleep apnea patients using a CPAP machine simply leave it at home when going on a trip. This can be a big issue for people who are constantly on the road. Thankfully, it's much easier to carry along an oral appliance – it can even fit in your pocket!
Who is a Good Candidate for Oral Appliance Therapy?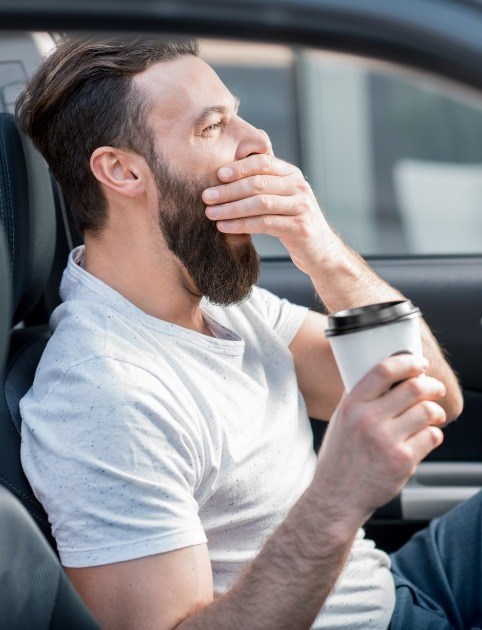 Patients who have mild to moderate OSA symptoms
Patients who are intolerant to the CPAP and/or don't enjoy using it
Patients who are regularly using a CPAP but not achieving successful results
Patients who are chronic snorers
Patients who experience both sleep apnea and bruxism (habitual teeth grinding)
Patients who have undergone corrective sleep apnea/snoring surgery but still experience symptoms
Patients who are ideal candidates for combined therapy
Please keep in mind that if you experience Central Sleep Apnea or very severe OSA symptoms, the use of a CPAP and/or corrective surgery may be the only possible options for treatment.
How Do I Get My Oral Appliance?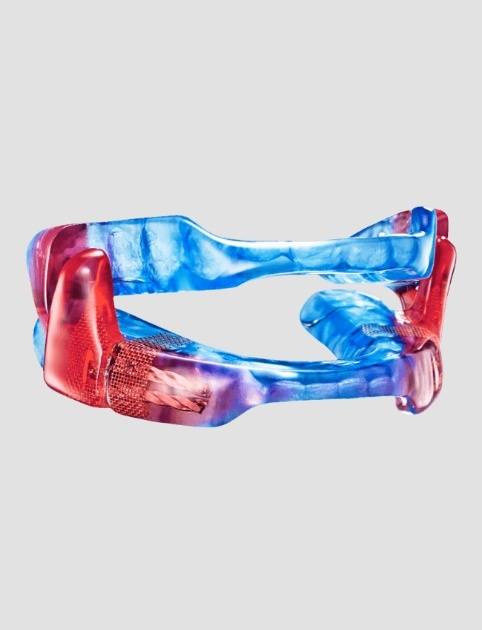 Do you need to stop snoring? In this situation, procuring a custom oral appliance from Dr. Michel is a relatively easy process. Schedule a consultation at our office and let our team know what your concerns are. Dr. Michel will carefully evaluate your airway to determine if a custom appliance is the best way to correct the problem. If he thinks you may also suffer from sleep apnea, additional testing could be recommended. Otherwise, he will capture a detailed impression of the teeth and use it to design a highly personalized appliance that will help you sleep much more quietly.
However, for patients who believe they might have sleep apnea, a diagnosis from a sleep physician is required before Dr. Michel can start making any oral appliances. Our team can provide the proper tools for an at-home sleep test, or you can visit a sleep laboratory – your choice! The findings from this test will be forwarded to a nearby sleep physician, who will then provide a full diagnosis of your condition. Once we know that your symptoms are a good fit for oral appliance therapy, Dr. Michel will get to work right away.
Respire Oral Appliances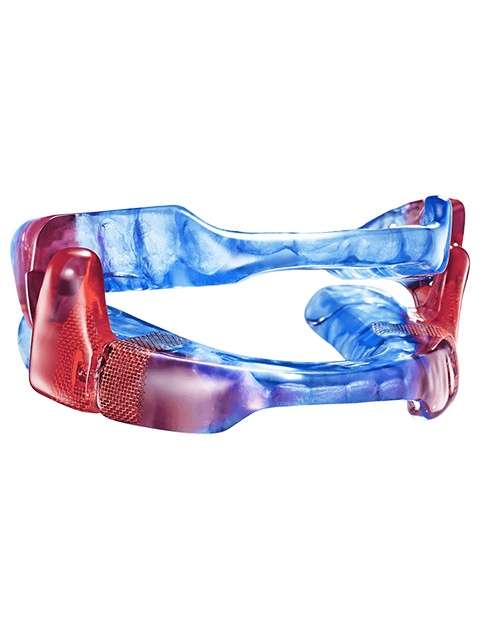 Two of the most common issues associated with comfortable oral appliance use is that some patients have an enlarged tongue that needs accommodation, and others have overly narrow arches that require unique support as well. Respire sleep devices were specifically designed to address both of these common pitfalls, resulting in a flexible and durable product that allows for an extensive range of mouth movement. By being less intrusive, we've found that more patients are able to become well-accustomed to the appliance's presence and achieve consistent, long-term relief from sleep apnea and snoring symptoms. It can be that easy! Better yet, its overall strength is also designed to admirably withstand the forces of bruxism, jaw clenching, and even help alleviate TMD symptoms.
Learn More About Respire Oral Appliances
Are You Using a CPAP?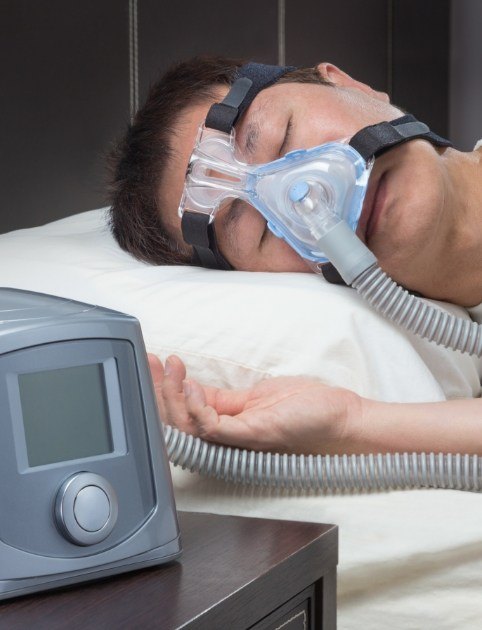 Many patients who are currently using a CPAP machine to treat their sleep apnea may be interested in trying out oral appliance therapy as an alternative. Dr. Michel recommends that you speak with your general physician or sleep doctor about this possibility first. Oral appliance therapy is not a viable option for all types and severities of sleep disorder, unfortunately. However, if you get the green light, our team will be happy to partner with your doctor and provide you with a comprehensively personalized device.
Will My Insurance Cover Oral Appliance Therapy?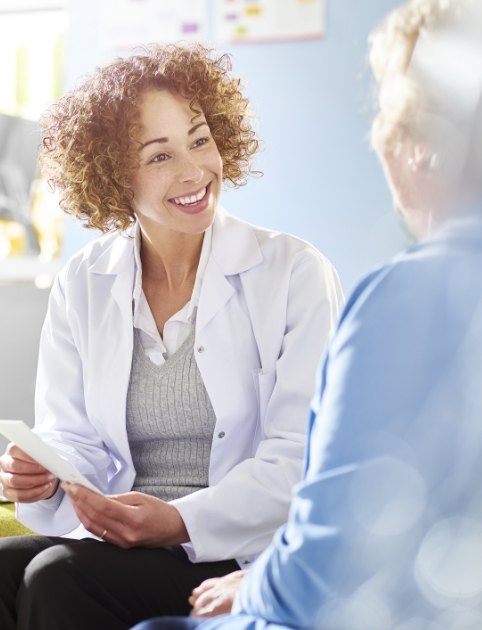 Oral appliances that are specifically designed for sleep apnea or snoring typically cannot be paid for with dental insurance. Because sleep apnea is a medical condition, your medical insurance most likely offers at least partial coverage instead. This can be a little confusing for patients who are used to working through their dental insurance – and we understand! Thankfully, our team is very talented when it comes to navigating medical insurance claims and helping you take advantage of your deserved benefits. We want to help make your new, custom oral appliance as affordable as possible! Contact us today if you have any questions or concerns.