Treating TMJ Dysfunction – Topeka, KS
Get the Lasting Relief That You Deserve
TMJ issues are complex, but they're not untreatable! Dr. Michel and our team have been helping patients in Topeka find relief from their uncomfortable, life-affecting symptoms through providing custom-tailored therapy for decades. If you'd like to learn how we can help you improve your overall quality of life, please don't hesitate to contact our office today to schedule a consultation with our team to learn more about your options for treating TMJ Dysfunction in Topeka, KS.
Why Choose Sleep Solutions by Michel Dental for TMJ Dysfunction Treatment?
Dentist Trained in Non-Surgical TMD Treatment
We Accept Dental & Medical Insurance
CareCredit Additional Financing Available
Splint Therapy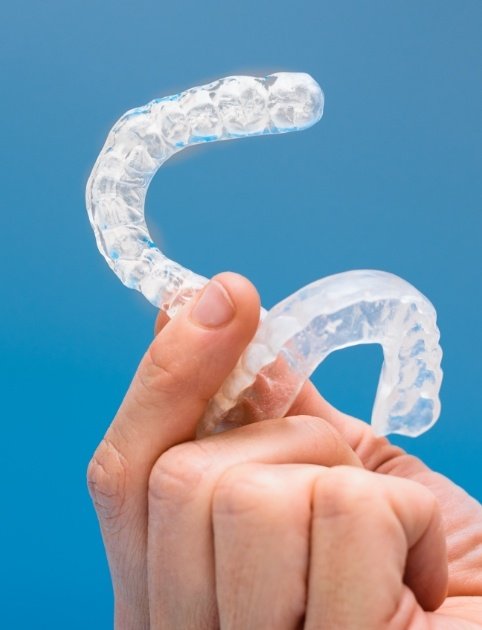 Splint therapy utilizes a custom-made orthotic device that our lab will craft for you that you'll wear each night before going to bed. Not only will it help protect your teeth from grinding and clenching, but it will also shift your jaw into its ideal position, releasing tension and pressure on your temporomandibular joints as you rest. When you wake, your jaw will feel much more relaxed and free of tension, and over time, it will adjust your jaw to eventually alleviate all of your symptoms.
Neuromuscular Dentistry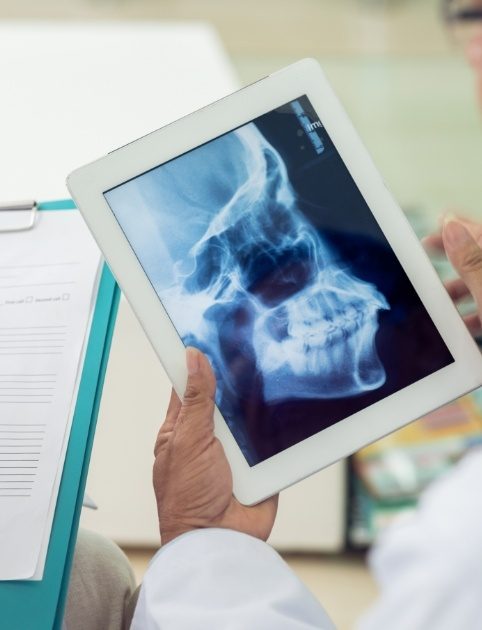 Dr. Michel has advanced training and experience utilizing non-surgical techniques to ease symptoms of TMD, including taking a neuromuscular approach to doing this. This therapy method takes a look at not just your temporomandibular joints and surrounding facial muscles, but your mouth and facial anatomy as well, including the nerves, bones, and teeth. By taking this more comprehensive approach, Dr. Michel can help provide you with lasting relief.
Learn About Neuromuscular Dentistry
Orthodontic Correction & Restorative Treatments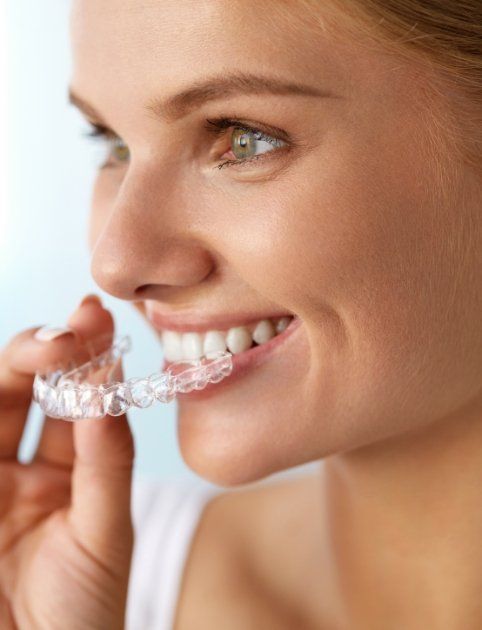 In addition to neuromuscular and splint therapy, we also offer additional services to help balance your bite, including restorative dentistry and orthodontic correction. This is often recommended for patients who suffer from crossbite, overbite, or underbite that adds additional strain to one or both of the temporomandibular joints.