Ear & Neck Pain Treatment – Topeka, KS
Easing Ear & Neck Pain with TMJ Therapy
There are many different types of TMJ dysfunction that impact certain areas of the face differently, including myofascial pain that's deep and aching, internal joint derangement caused by jaw trauma, and degenerative disease, like arthritis. Severe and bothersome ear and neck pain are common symptoms of all of these types of dysfunctions, and without the proper treatment, they can impact your day-to-day life and overall comfort. Fortunately, our team can help ease your ear and neck pain with customized TMJ therapy in Topeka. Call us today to schedule a consultation and learn more about ear and neck pain treatment in Topeka, KS!
Why Choose Sleep Solutions by Michel Dental for Ear & Neck Pain Treatment?
Advanced Diagnostic Technology from BioResearch
Highly Experienced Dentist & Team
We Accept Medical Insurance & Medicare
Ear Pain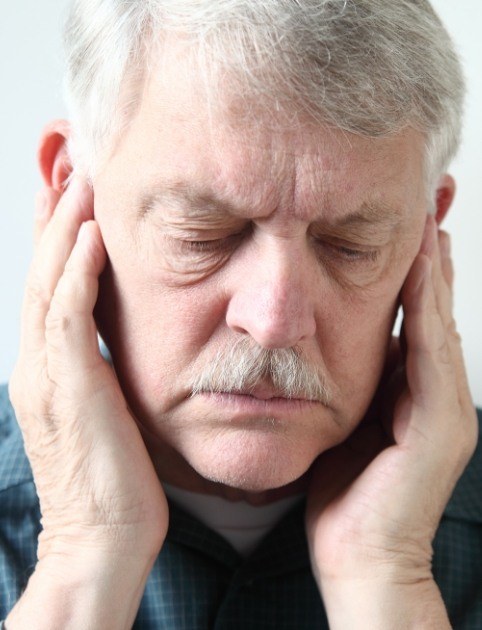 Ringing and aching in the ears are common symptoms for patients who have TMJ dysfunction. Your temporomandibular joints are located just beneath your ear canals, and if the connective tissues that surround your joints become inflamed, which is also a common side-effect of TMJ dysfunction, you may experience ear pain. Our team at Sleep Solutions by Michel Dental can examine how your condition is impacting your hearing and help reduce inflammation of muscles and tissues surrounding the TMJs with customized therapy as well as helpful exercises.
Neck Pain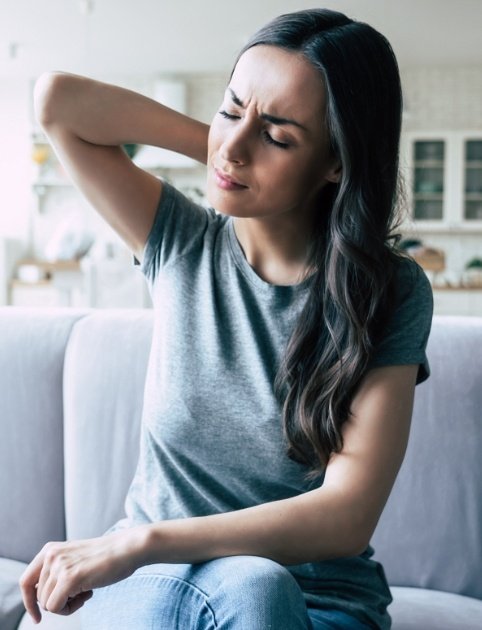 In addition to ear pain, you may also experience neck pain as a result of underlying TMJ dysfunction. A study published in 2015 in Biomed Research International found that 82% of people experiencing neck tenderness result from TMD. While it's not always a perfect cause and effect relationship between TMD and neck pain, it is a good idea to receive an evaluation if you're experiencing neck pain in combination with any other signs of TMJ dysfunction so you can receive proper treatment.
Can You Treat Ear & Neck Pain?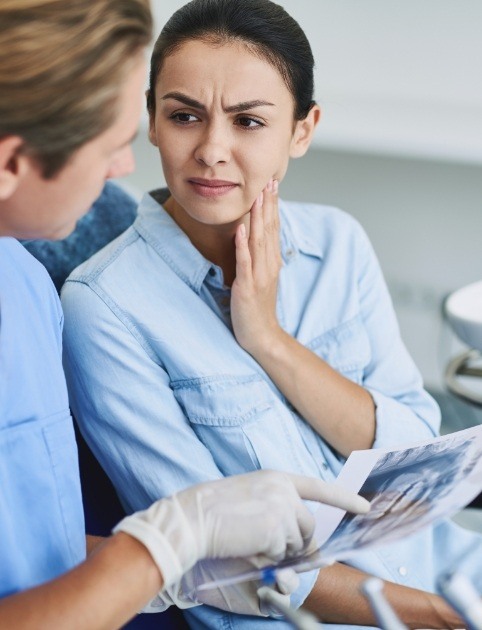 If your ear or neck pain is a result of TMJ dysfunction, our team can help! During your consultation, we'll conduct a thorough evaluation of the function of your temporomandibular joints using our advanced diagnostic technology from BioResearch. Based on our findings, we'll create a customized therapy plan for you that involves a customized oral appliance, orthodontic correction, or take a neuromuscular approach to addressing the issue.