Headache & Migraine Treatment – Topeka, KS
Your TMD May Be to Blame for Your Migraines & Headaches
Migraines and chronic headaches are two serious symptoms of TMJ dysfunction that can be debilitating if the underlying issues aren't addressed. Many people who experience migraines attempt to use over-the-counter pain relievers, like Tylenol, Aleve, or Advil, but it's rare that these medications actually provide lasting relief. Dr. Michel and our team at Sleep Solutions by Michel Dental aren't looking for a temporary way to relieve your pain. Our goal is to provide you with a life-changing, effective therapy that will address the underlying problems that cause your chronic discomfort with headache and migraine treatment in Topeka, KS.
Why Choose Sleep Solutions by Michel Dental for Headache & Migraine Treatment?
Corrective Orthodontics & Customized Occlusal Splints
Advanced Diagnostic Technology from BioResearch
Highly Experienced Dental Specialist
What's Happening in My Body During a Headache or Migraine?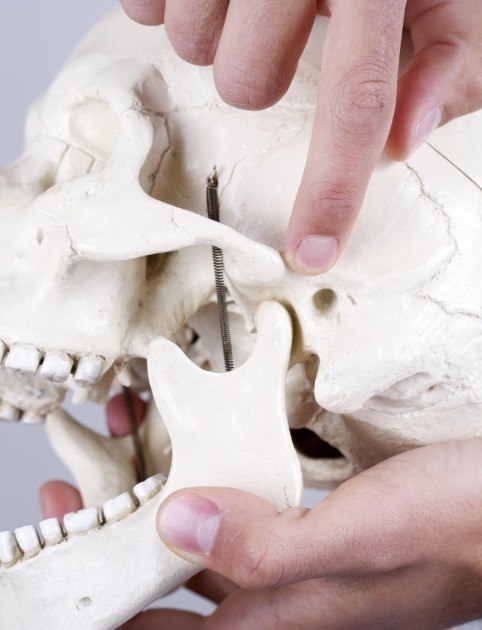 One of the most common causes of TMJ pain and migraines as a result of TMJ dysfunction is joint stress. If the inflammation of the muscles surrounding the temporomandibular joints and connective tissues is great enough, your stress could manifest into a migraine. These aren't just simple headaches—for some patients, they can be debilitating and cause other symptoms, like nausea, vomiting, sensitivity to light, tingling sensation in the skin, or dizziness.
How Do I Know if My Headache or Migraine Warrants Treatment?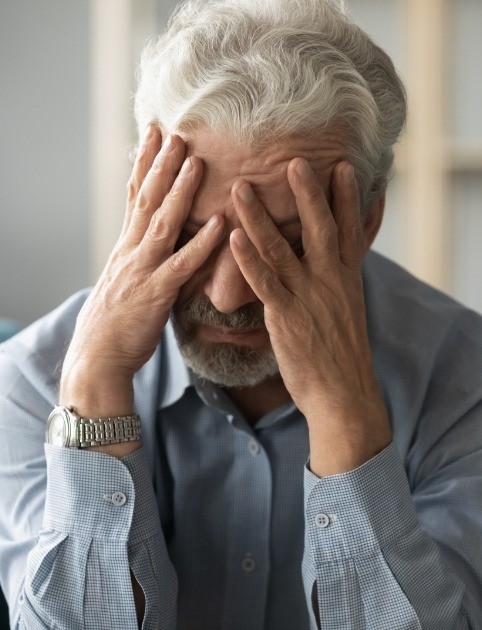 Knowing when to seek help for your chronic migraines is simple—keep an eye out for other signs of TMJ dysfunction. If you spot any of the following symptoms alongside your migraines, call us to receive an in-depth examination and treatment plan:
Nightly teeth grinding and clenching
Muscle pain that you can feel in your neck and cheeks
Ringing in the ears, also known as tinnitus
Jaw tenderness
Hearing issues
Pain radiating from the jaw joints
Can You Help Alleviate Headache & Migraine Pain?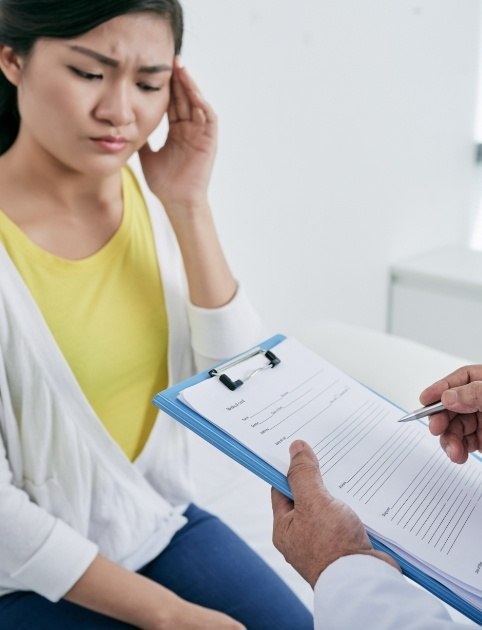 During your consultation, we can conduct diagnostic testing with our advanced technology, like BioEMGIII or BioJVA. These help us collect different data that we can use to curate a successful treatment plan to ease your migraine pain by reducing inflammation and pain in the connective tissues surrounding your temporomandibular joints.