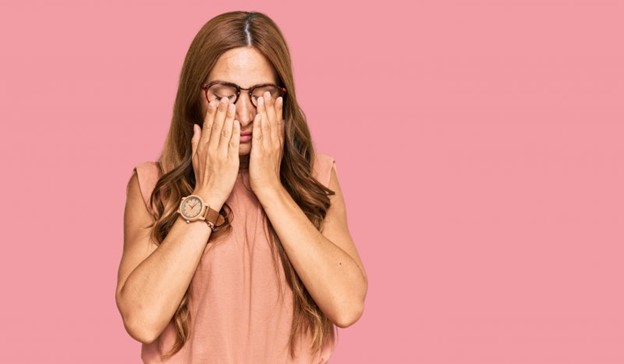 Every night, millions of Americans lose out on hours of precious sleep because of sleep apnea; not only that, but this condition can also lead to many other health problems if left untreated. Among these are issues with eyesight—research has revealed that sleep apnea can cause eye-problems, especially in diabetic patients. Keep reading to learn more about this connection.
The Connection Between Sleep Apnea and Vision Problems
Obstructive sleep apnea causes blockage in your airway as you sleep, and your body must wake up to begin breathing again. So, what exactly does this have to do with your eyesight?
Recent studies in Taiwan show a connection between sleep apnea and a condition called diabetic retinopathy, which is marked by damage in the eyeball's blood vessels. This condition can eventually progress into something called macular edema. When this happens, fluid builds up in the retina that can severely damage the eye and cause vision loss.
This condition can happen to anyone, but it's more likely to happen if you're diabetic—and research found that patients with sleep apnea were also more likely to suffer from macular edema, with symptoms worsening as their sleep apnea continued to remain untreated.
Even though the connection between sleep apnea and the vision problems caused by retinopathy and macular edema is indirect, sleep apnea can easily trigger the sequence of events that ultimately leads to vision loss. For example, sleep apnea can also cause fatigue, memory loss, and stress so bad that your blood pressure will increase—and high blood pressure can also damage the blood vessels in your eyes!
Putting Your Concerns to Rest
If you're concerned about how your sleep apnea could potentially be affecting your vision, you should seek treatment, especially if you're diabetic. Solutions like oral appliances and CPAP machines can help to reduce the negative impact of your sleep apnea, which will in turn help keep other problems at bay.
If you are diabetic, you will need to take the necessary steps to keep your condition under control—follow the instructions of your physician, but also be sure to maintain a healthy weight, eat a well-balanced diet, and get plenty of regular exercise. Managing your diabetes can help to reduce the chance of you developing retinopathy, helping to keep your eyes healthy and intact.
There are a lot of things sleep apnea can do to you; it can even lead to blindness if you aren't careful. But by understanding the connection between it and other conditions you might have, you can take steps to protect yourself, preserve your eyesight, and get a good night's rest.
About the Author
Dr. Michael E. Michel has served patients in the Topeka area for over 40 years! He completed his DDS at the University of Missouri-Kansas City School of Dentistry and also has extensive training in TMJ therapy and sleep apnea treatment. He is a member of the American Dental Association, the Kansas Dental Association, and other professional organizations. If you have any questions about sleep apnea treatment or would like to schedule an appointment, please reach out through his website or by phone: (785) 273-0801.