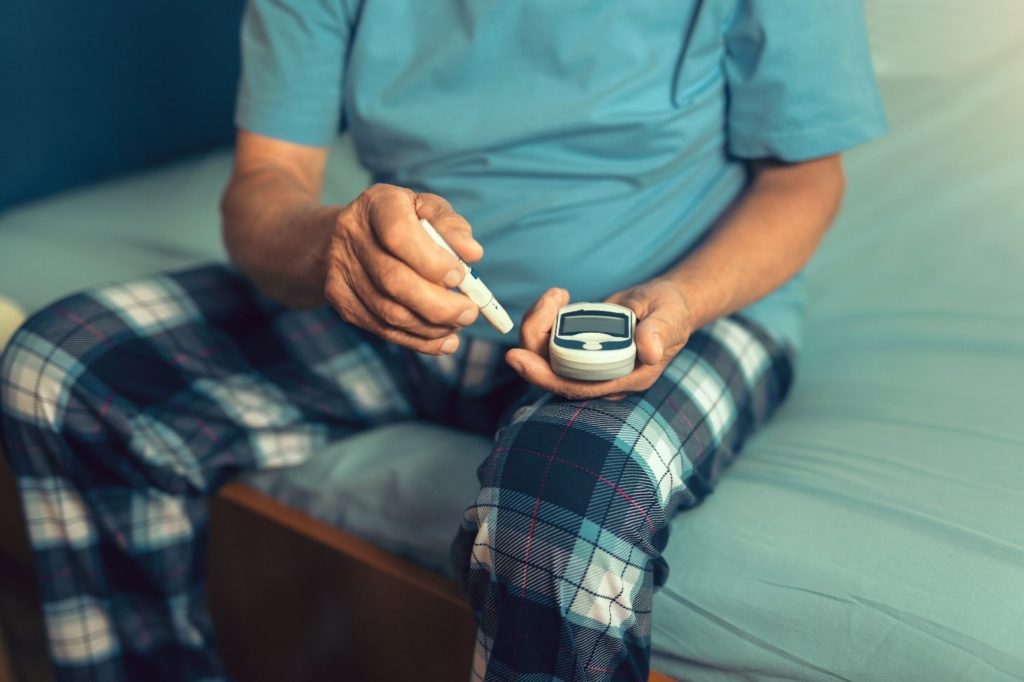 Every night, over 18 million Americans miss out on countless hours of sleep because of sleep apnea—and many more cases go undiagnosed! However, this condition can become very problematic if left untreated; not only is your body unable to achieve enough rest, but serious health problems can develop including heart disease, memory loss, and even diabetes! Keep reading to learn more about the link between sleep apnea and prediabetes, along with some tips for improving the quality of your sleep.
How Is Sleep Apnea Linked to Prediabetes?
Obstructive sleep apnea (OSA) is one of the most common forms of sleep apnea and is characterized by blockage in the airway while you sleep; when this happens, your body must exit deep sleep and normalize your breathing pattern at the cost of interrupting your sleep cycle.
However, that's not all that's going on! Researchers at the University of Hertfordshire in the UK recently discovered a connection between poor sleep and an increased risk of prediabetic patients developing type two diabetes. In the studies, individuals who reported poor quality of sleep tended to have higher average blood sugar levels across a period of three months. Elevated blood sugar levels greatly increase the risk of type two diabetes. This means that if you suffer from sleep apnea, you're susceptible to full-blown diabetes; especially if you're already prediabetic!
How Can I Improve the Quality of My Sleep?
To reduce the risk of elevated blood sugar levels and to give your body the rest it needs, you should prioritize getting a good night's rest. Here are some practical things to consider:
Undergo a sleep test – This is a simple and noninvasive procedure performed by a sleep doctor (not a dentist) that will determine the cause of your sleep disruption.
Seek treatment for your diagnosed sleep apnea – If you've been diagnosed by a sleep doctor, your dentist can provide treatment. Oral appliances, CPAP machines, TMJ therapy and more are all options for treating sleep apnea.
Make lifestyle adjustments – If you suffer from diabetes, try to maintain a healthy weight, and eat a well-balanced diet to help keep your blood sugar under control.
Address other causes of poor sleep – Sometimes a new mattress, bedtime routine, mental health counseling and more can all lead to better sleep at night.
There are many reasons for poor sleep, but sleep apnea is one of the most common culprits; however, it's very manageable if you seek out treatment! By doing so, you are also greatly lowering your risk for other health problems including diabetes.
About the Author
Dr. Michael E. Michel has been serving patients and families in the Topeka area for several decades! His practice offers a wide range of services focused on helping his patients get a better night's sleep, including sleep apnea therapy, TMJ disorder treatment and more. Dr. Michel received his dental doctorate from the University of Missouri-Kansas City School of Dentistry. If you have any questions for Dr. Michel or would like to schedule an appointment, you can reach out through his website or by phone: (785) 273-0802.